Mobile Cheeky Butler Breakfast in Marbella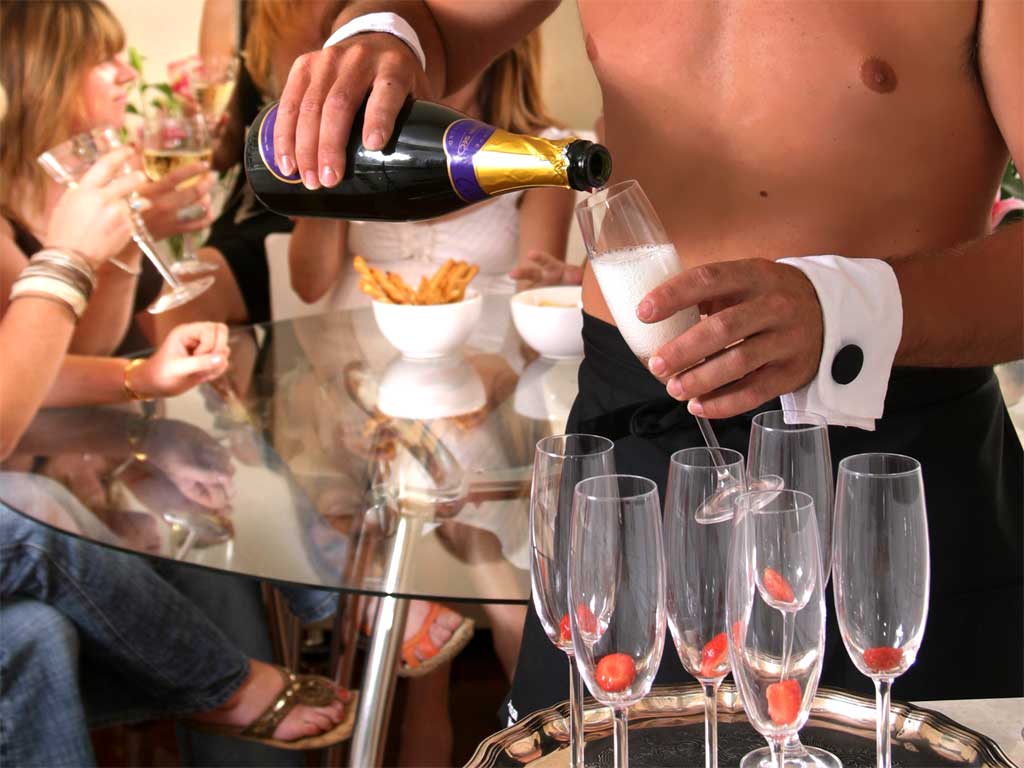 Mobile Cheeky Butler Breakfast
Free Planning Service

Marbella Based Team

Local Knowledge & Unbiased Advice

Personal Travel Assistant

Make Plans From Your Pocket

Flexible Payments
Seasonal Activity: All year round
Sip Cava and enjoy a continental bubbly breakfast prepared and served by your very own butler in the buff. Give your bride to be a cheeky surprise and start your Marbella morning with a side of muscle. After all … breakfast is the most important meal of the day ;) Check out the deets by downloading our price document below or get in touch with the team to book now! (Please note our cheeky butler activities are very popular so please try to book as far in advance as possible)
Duration
1 Hour 30 Minutes
Availability
Dependant on the cheeky butlers availability
Min. Group Size
8 (Smaller Groups Can Book But Will Pay A Minimum Charge)
Restrictions
Available at your villa or apartment Not suitable in most hotel rooms Not available at Sisu hotel
8 (Smaller Groups Can Book But Will Pay A Minimum Charge)
Dependant on the cheeky butlers availability
Available at your villa or apartment Not suitable in most hotel rooms Not available at Sisu hotel
What's Included
Cheeky butler service Breakfast menu Cava - Half a bottle per person
What's Not Included
Additional food or drinks Games
What's Included?
Cheeky butler service Breakfast menu Cava - Half a bottle per person
What's Not Included?
Additional food or drinks Games
Terms & Conditions
Once you have checked in you will need to confirm your accommodation locations via whatsapp You will need to meet your Butler outside the main entrance to your apartment/villa or in your hotel reception. Please let us know of any allergies or intolerances at least one week in advance. Please also remind your butler of any food allergies or intolerances on the day of your booking. Prices based on groups of 10 + please contact us for a quote if your group size is smaller than 10. All activities depend on availability, reservations will only be confirmed via email upon payment.
With a few details we can quickly get in touch with you to manage your group booking.