Nikki Beach Club in Marbella
Free Planning Service

Marbella Based Team

Local Knowledge & Unbiased Advice

Personal Travel Assistant

Make Plans From Your Pocket

Flexible Payments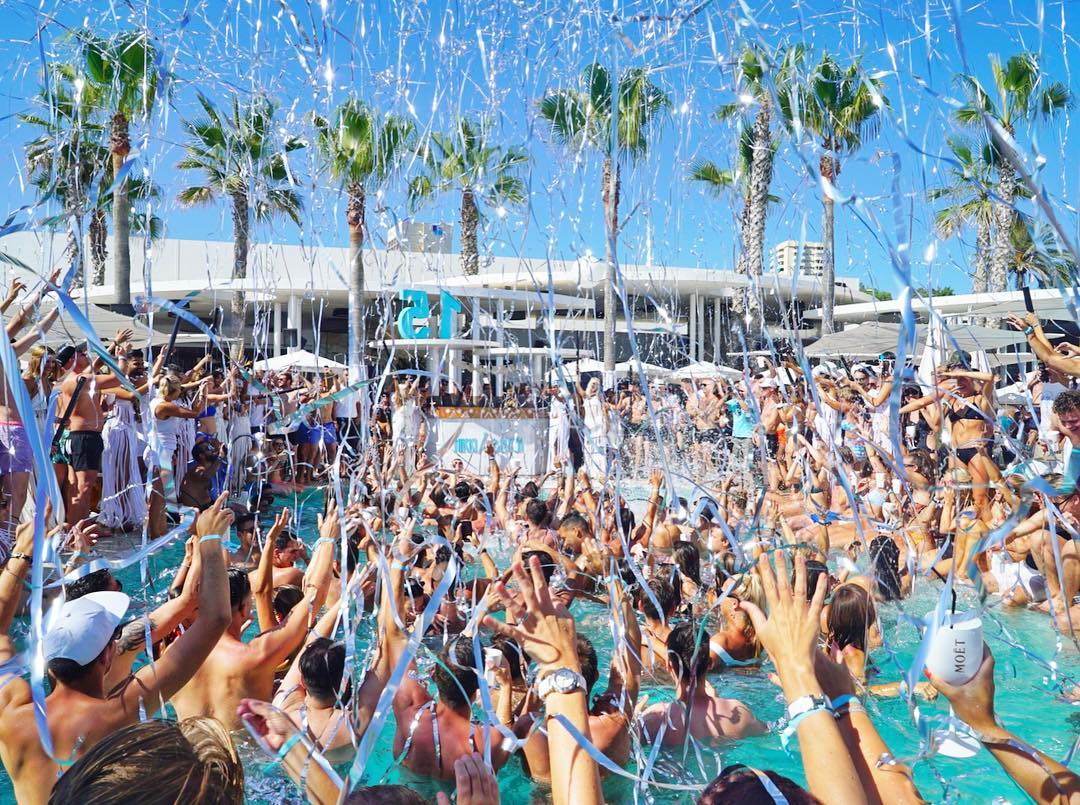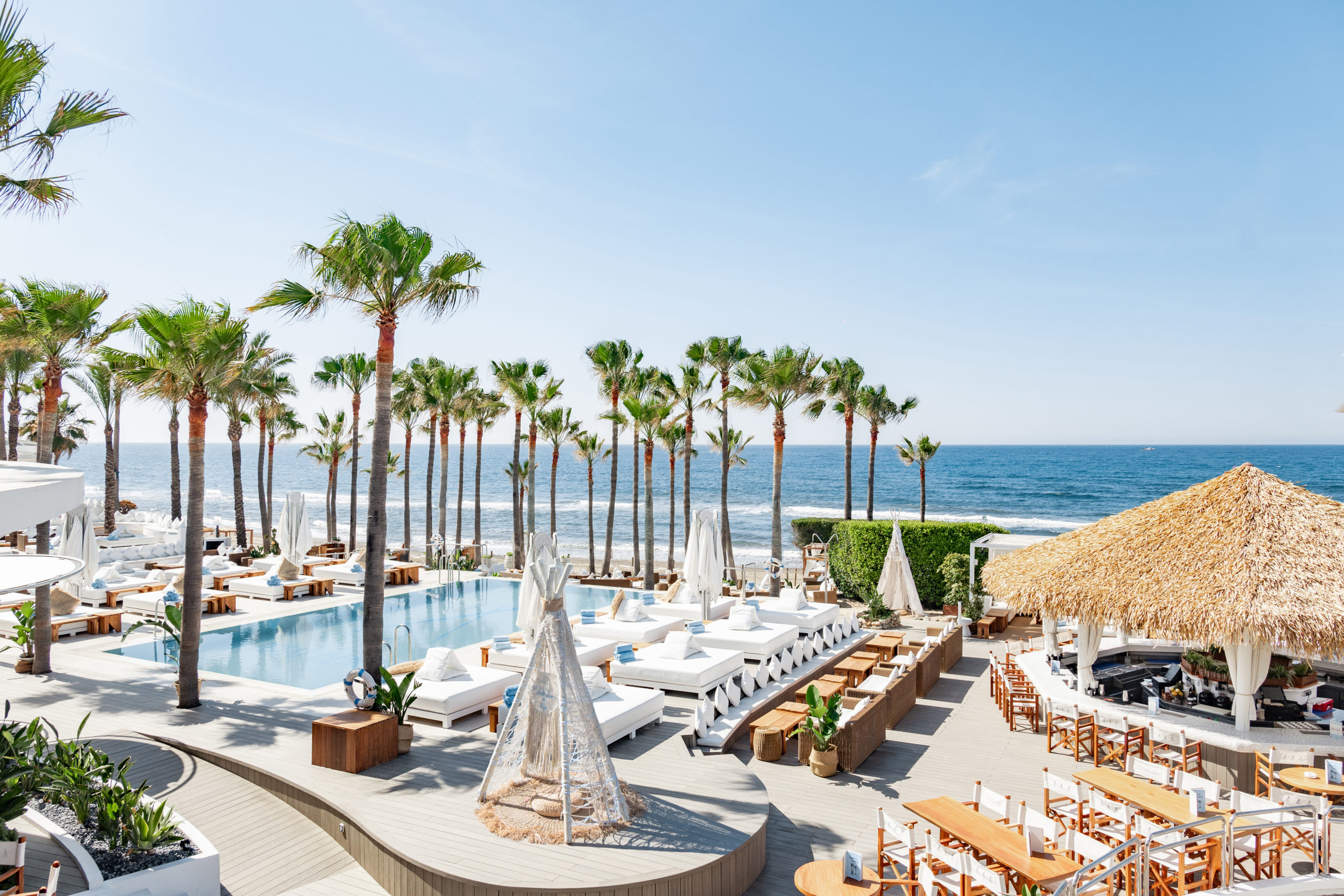 Seasonal Activity: All Year Round
Dress Code
Glamorous Beachwear
Availability
Dependent on the Venues Availability
Restrictions
NO Hen Party fancy dress, NO Colour matching swimwear, colour block matching outfits or matching clothes of any kind, No facial or body glitter, No Hen Paraphinalia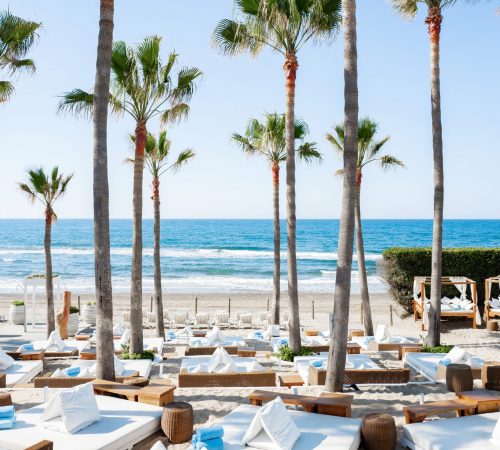 Dependent on the Venues Availability
NO Hen Party fancy dress, NO Colour matching swimwear, colour block matching outfits or matching clothes of any kind, No facial or body glitter, No Hen Paraphinalia
What's Inlcuded
The Bed that you have booked inclusive of any extras that come with the bed. Entry to the venue
What's Not Included
Food and Drink (unless your package states that this is included) Service Charge
What's Included?
The Bed that you have booked inclusive of any extras that come with the bed. Entry to the venue
What's Not Included?
Food and Drink (unless your package states that this is included) Service Charge
Terms & Conditions
ENTRANCE POLICY: We operate a door policy that ensures maximum safety for our guests and staff. Entrance to Nikki Beach is always subject to management's discretion and the management reserves the right to refuse entry without any explanation. Prepaid reservations are only guaranteed until 12.30PM, should you arrive late your bed may be resold with no refund and you may be denied entry to the venue. For security and ID purposes, entry cannot be granted to any person with a covered face. Selected events might have a specific door policy and dress code so please check for more information when making a reservation. We reserve the right to deny entry to guests who are inappropriately dressed. The following are not allowed: No clothing that features offensive language, images or slogans No hoods We do not accept hen or stag party (bachelorette or bachelor party) paraphernalia and groups of this nature are also not permitted on site in any uniform or matching outfits (including but not limited to matching swimwear or all in one color and one in white) No sports attire or athletic wear No glitters, body paint or staining lotions Persons not dressed for bathing will not be allowed in the pool. Topless sunbathing is not allowed. When in the dining and bar area, shoes, coverups and shirts with sleeves for men are mandatory (no dining in swimwear). Nikki Beach welcome families with children: Restaurant area and on certain parts of the beach area only. During special events 21+ age policy might apply. All minors must be accompanied by a parent at all times. Everybody must carry a valid and government issued ID when entering the venue. Refusal to present an ID may result in refused entry or removal from the venue. Please note that our pool area (*and VIP area where relevant) is for adults only and children under 18 years of age are not permitted in the swimming pool. No glass wear is allowed in the swimming pool. Guests are not allowed to bring in outside pool paraphernalia (floaties, noodles, etc.). Outside food and beverages are not permitted in the venue. Security reserves the right to check all bags before and after entering the beach club. The management bears no responsibility for the loss of any personal items. Valet and parking are not responsible for items left in cars. Outside décor is not permitted in the venue without prior written approval from a Nikki Beach staff member. No personal speakers or loud phone music permitted. Anyone caught with illegal drugs or substances will be immediately asked to leave the venue. Any inappropriate behaviour towards Nikki Beach's staff or any other guest will not be tolerated. Photography and videography may be prohibited. Staff may ask a person to stop photographing or filming, and if the person refuses to do so, management or security will ask the person to leave. Nikki Beach's restaurant operates with multiple seatings during peak season and on busy days there might be a time limit on your table.
With a few details we can quickly get in touch with you to manage your group booking.