Marbella, the jewel of the Costa del Sol, is renowned for its sun-kissed beaches, vibrant nightlife, and endless opportunities for unforgettable celebrations. However, when it comes to boat parties in Marbella, you won't typically find pre-arranged group boat parties. Instead, Marbella offers something even better—private boat and yacht parties where you have the freedom to create your own customized aquatic adventure.
1. Bellini Boat
MyMarbellaWeekender.com offers the luxurious Bellini Boat, an exclusive vessel designed for groups looking to celebrate in style. This stunning boat comes complete with decor in your chosen colors and a bottomless Bellini bar, featuring 1 bottle of cava per person and juices with the option to add more. With the Bellini Boat, you can design your own ultimate boat party experience.
2. Large Catamaran
The Large Catamaran, also available through MyMarbellaWeekender.com, is perfect for larger groups. With ample space to accommodate all your friends, this catamaran is an ideal choice for those looking to host an unforgettable boat party. You can add on a standard or VIP bottomless bar option and catering to tailor your celebration to your preferences.
3. Mini Catamaran
For a more intimate gathering, consider the Mini Catamaran. This charming vessel provides an exclusive and cozy atmosphere for you and your closest friends. You have the option to add on a standard or VIP bottomless bar option and catering to make your celebration truly special.
4. MM Yacht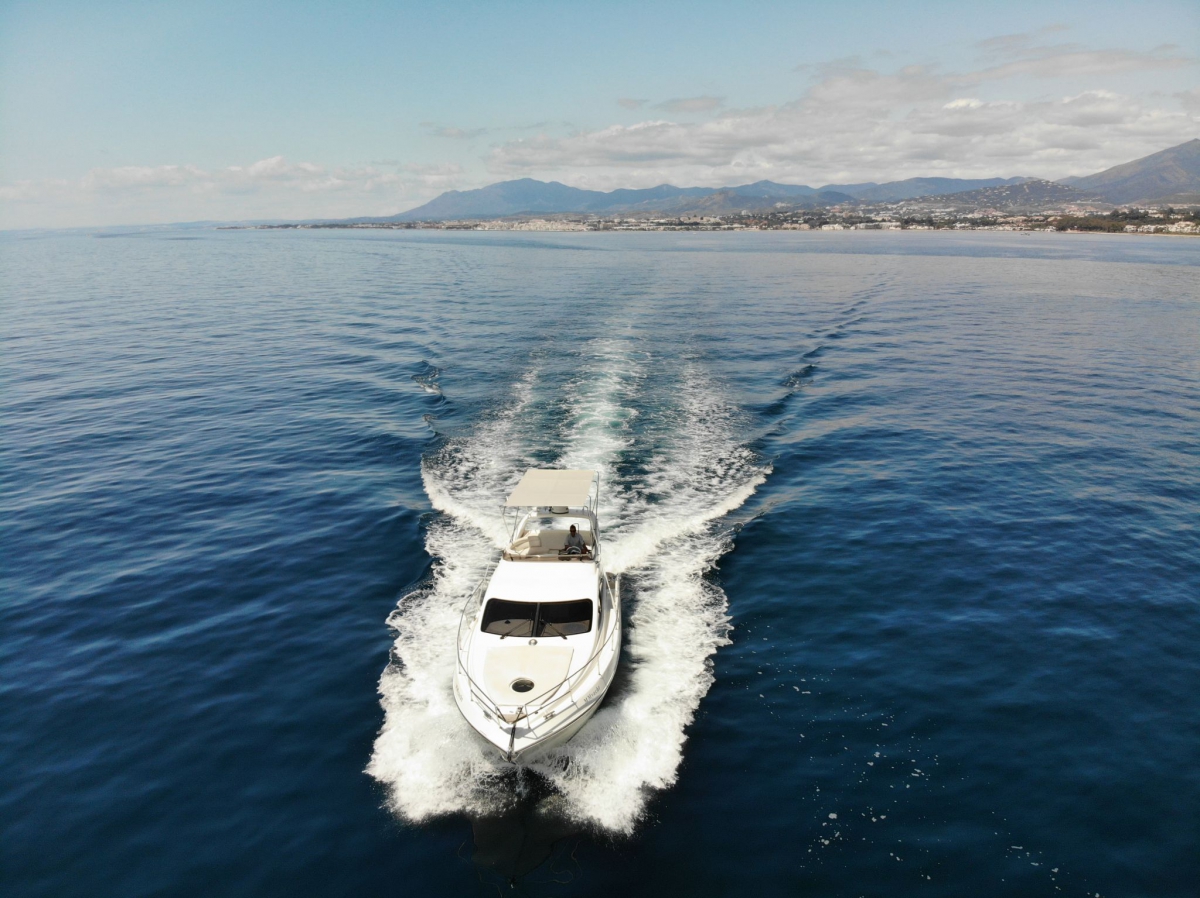 The MM Yacht is the epitome of luxury. With MyMarbellaWeekender.com, you can charter this elegant yacht to experience a day of opulence on the Mediterranean. The MM Yacht offers a blend of relaxation and entertainment, complete with spacious sun decks, plush interiors, and attentive crew members to cater to your every need. Clients can bring their own drinks and food on board, adding a personal touch to their celebration.
5. Mangusta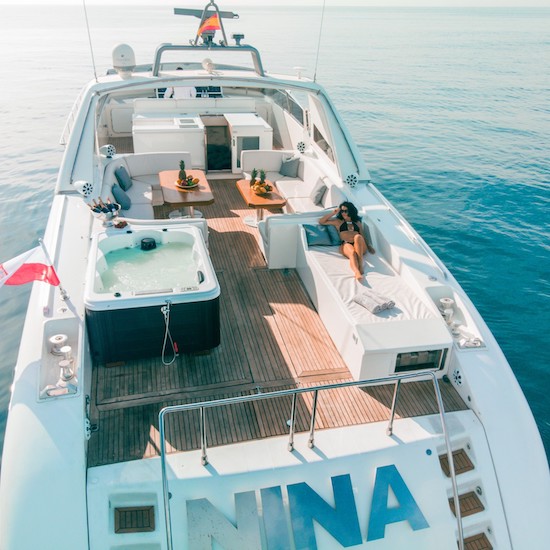 The Mangusta is the pinnacle of luxury yacht charter in Marbella, featuring a hot tub on board for an extra touch of opulence. Charter the Mangusta with MyMarbellaWeekender.com and indulge in a day of pure extravagance. With a spacious deck, luxurious amenities, and top-notch service, your hen or stag celebration will be an unforgettable experience on the high seas.
But the adventure doesn't stop at the boat itself. At My Marbella Weekender, you have the option to enhance your boat or yacht party with a range of add-ons, including decor packages, saxophone players to set the mood, cheeky butlers and bikini waitresses to add a touch of playfulness, as well as catering to delight your taste buds. Personalize your boat party to create an event that perfectly suits your group's style and preferences.
Book your 2024 yacht or boat party experience with MyMarbellaWeekender.com now with just a 25% deposit, and the final balance can be settled 6 weeks before your trip. Ensure your upcoming hen or stag celebration in Marbella is an extraordinary and memorable one with a private boat or yacht party tailored to your group's desires.